We're not your typical architects.
In fact, we're not just architects.
One thing you'll quickly learn about us is we don't like to be limited or defined by the narrow boundaries of a category. First and foremost, we are insightful, artistically fueled architects who love enhancing the way people live and work. But we are also more than that. We are a former lawyer and a theatrical set designer. We are collaborators and communicators. We are norm-challengers, fear-soothers and fun-enthusiasts. But most of all, we are remarkably passionate about what we do.

All this makes us who we are and directly informs how we approach your design: With an exceptionally wide vantage point and refreshingly down-to-earth spirit.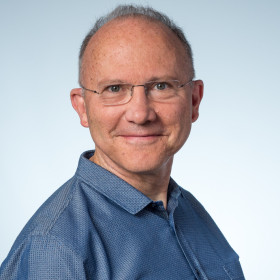 Thomas A. Kamm,
AIA
Tom is nationally recognized in the industry with over 30 years of experience in architecture, interiors and stage design. With every unique endeavor, he seeks to build sophisticated, high-quality designs while establishing real, lasting relationships with his clients. At Kamm, those endeavors include everything from the design of performing arts and academic facilities to commercial interiors and custom residential architecture. Beyond the practice, Tom possesses an intense knowledge and interest in the arts, which has led him to design over 60 productions for theatre, opera, dance and television. When Tom is not working in tandem with his wife Kelly, he can often be found lecturing on subjects involving the intersection of architecture and the performing arts. He received his BA in Drama from UC, San Diego, and holds a M.Arch. degree from Yale School of Architecture.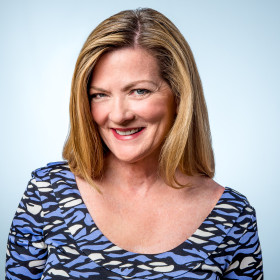 Kelly A. Saunders,
AIA, LEED AP
Kelly is an architect with a unique background. She is a former attorney whose combined experience in law, business and architecture allows her to work from an uncommon vantage point. Before turning her passion for design into a profession, Kelly held several high level, public and private sector positions, including serving as chief of staff at the US Department of Education's Office for Civil Rights. At Kamm, she employs this broad life experience to inform her design process and build relationships – bringing both an analytical and intuitive approach to her projects. In her spare time, she enjoys the arts (and sometimes performs!). Kelly received her M.Arch., with honors, from the University of Illinois School of Architecture and her BA in History from University of Virginia.
Services
Architecture
Buildings have the power to communicate.  Kamm Architecture creates designs for new construction, renovation and adaptive re-use projects that speak volumes about the character of our clients, and the context of their buildings.
Interiors
Great spaces uplift our emotions.  We believe that good interior architecture should provide moments of delight and wonder, regardless of context.  At home, at work, or at play, these moments brighten our lives, refresh our energy, and are infused in the design of our firm's interiors.
Programming
Every great production starts with a great script.  Any project's program should contain the plot, characters and settings that will bring a client's story to life.  A detailed account of the project's requirements and mission create a script that the creative team uses to design that story.
Feasibility Studies
Should I stay or should I go? (I really want to know.) At Kamm Architecture, we understand the difficult choices our clients face.  Renovate, build new, move to new space, or stay.  Early information is the key to making informed decisions and avoiding costly mistakes.
Theater Design and Consulting
The play's the thing.  All great theater architecture supports the production of performance.  In addition to choreographing the experience from arrival, through performance, to departure, a great theater must begin by exploring the nature of the performer/audience relationship.
Set Design
A laboratory for ideas. Unlike built structures, performances have a short life span.  However, their impact can be just as enduring.  The ideas behind a production are echoed, amplified, and reflected in the forms of the production's settings. Sets, like buildings, have the power to communicate.